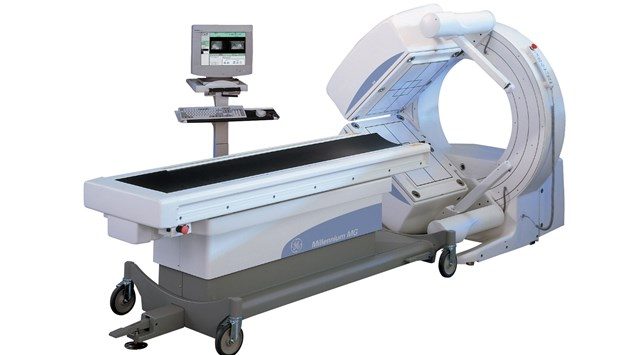 GE Millennium MG
Nuclear Medicine
Static, dynamic, whole body (WB), multi-gated cardiac, tomographic, and gated tomographic nuclear medicine procedures
The MG gantry allows the detectors to be oriented in the 180° and 101.25° orientations.
3-axis universal imaging table, a
GENIE® Acquisition station
Dual Digital CSE™ detectors, and high-performance collimators.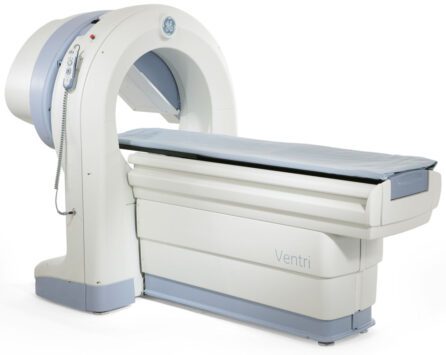 GE Ventri
Nuclear Medicine
Automated workflow
Ergonomic patient accessories
Easy patient accessibility
Compact footprint
Small detector heads; patient has clear view throughout scan
Memorized previous scan parameters
Two SFOV high-resolution detectors
LEHR collimators
Scan modes: supine, prone, and DextroCardia
Dedicated acquisition station
Digital real-time corrections for excellent image quality
Operator-selectable preset energy correction sets
System footprint: 10 feet x 8 feet
70cm diameter ring gantry accommodates patients up to 440 pounds
2-axis imaging table up to 6' 7" patient length
Fixed 90º detectors geometry
Energy range: 40-200 keV per detector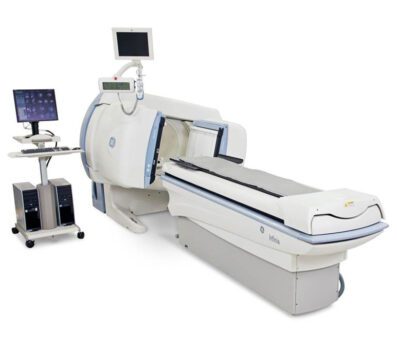 GE Infinia
Nuclear Medicine
All-digital, high-resolutions Elite detectors
Cardiac and Whole-Body Capabilities
Large Field of View Detectors: 21.25" x 15.75" LFOV
59 Photomultiplier Tubes (PMT) per detector
Real-time automatic body contouring which minimizes detector distance to the patient
Room Size Requirements: Minimum 12'8" x 18'0" – Ideal 13'2" x 19'8"
Table Patient Weight Limit: 440 Pounds
GE Xeleris Processing Computer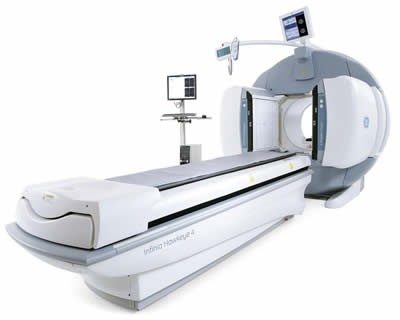 GE Infinia Hawkeye
Nuclear Medicine
Slip-ring gantry enables continuous multiple tomographic rotations in the same direction
Externally mounted detectors, with flexible positioning for all major studies
Adjustable scanning radius for both 90 degree and 180 degree SPECT scans Elite digital dual detectors
Crystal thickness – 3/8 in./9.5 mm
59 high quantum efficiency PMT's – each coupled with one ADC per PMT
Extra large, rectangular FOV: 540 mm x 400 mm
Elite digital dual detectors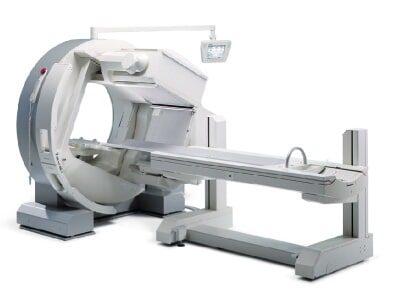 Siemens E-Cam
Nuclear Medicine
The dual head variable angle enables 180-degree, 90-degree and 76-degree detector positions
Large Field of View Detectors: 21" x 15.25" LFOV
59 Photomultiplier Tubes (PMT) per detector
Siemens E.Soft Processing Computer
Small footprint that fits most labs
Comfortable reclining chair that supports patients up to 450 pounds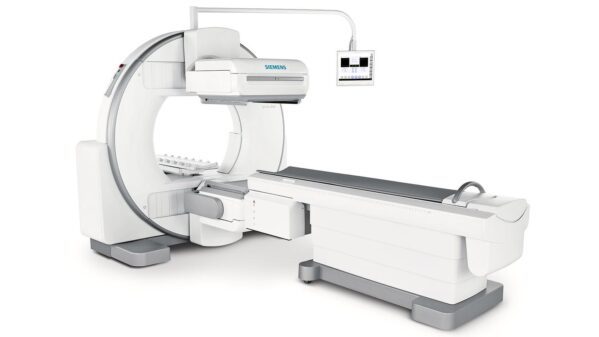 Siemens Symbia
Nuclear Medicine
Energy-independent performance via high-definition digital detectors
Proprietary collimator design for uniform septal walls and higher sensitivity
Infrared body-contour system minimizes patient-to-detector distance for optimal image quality
Reduce dose and maintain image quality
101 cm x 78 cm (40.2 in x 30.7 in) opening for greater patient comfort, regardless of size
Detector tilt and versatile configurations adjust to virtually any study and patient type
Intuitive touch-screen interface
High-weight capacity accommodates bariatric patients; rear-bed support eliminates pallet flex
Fast patient setup enhances workflow efficiency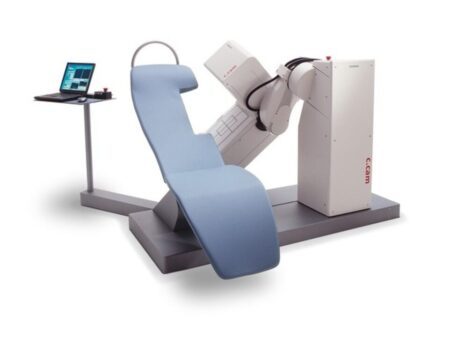 Siemens C-Cam
Nuclear Medicine
Economical system offers advanced SPECT technology for nuclear cardiology services
Motion artifact reduction, an optimized field of view, and attenuation correction support myocardial perfusion imaging
Small footprint to fit into most labs
Comfortable reclining chair supports patients up to 450 lbs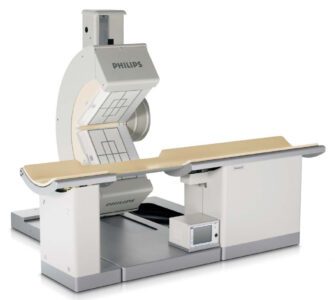 Philips Cardio MD
Nuclear Medicine
Smallest focal spot
UFC detector
Higher number of effective detector channels
Small gantry geometry
Potential for dose reduction with CARE Dose4D
Significant dose reduction or image quality improvement with IRIS*
Patient breathing indicator for improved patient breath-hold
Streamlined workflow with CT storage box
Remote access with syngo Expert-i
Freedom of movement for faster intervention
Increased efficiency with linked database between scanner and workstation, fast reconstruction, and WorkStream 4D
Reach out to us by clicking below and we will be in touch with you shortly.